MEP/FP
AKF NY hosts Salvadori Center student visit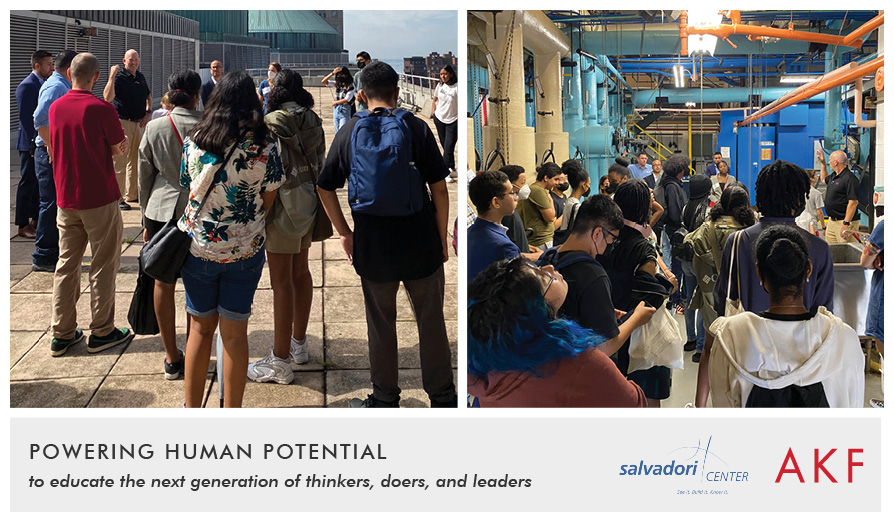 Our NY office was honored to host an awesome group of students from Williamsburg High School for Architecture and Design to learn how AKF's engineering and design powers human potential to motivate people and communities.
The visit was organized through Salvadori Center, a STEAM non-profit that partners with schools to offer students educational programs. This summer, Salvadori joined with CareerCLUE, a public school program that provides enrichment opportunities for which students can receive academic credit and explore careers.
During the visit at AKF, students learned about MEP/FP engineering, were introduced to lighting design, participated in a 3D Scanning demonstration, and were taken on a chiller plant tour!
Thank you to Salvadori for reaching out to us to host and to all individuals who contributed their time and expertise to making the day a success. Good luck to all the Salvadori students on their future endeavors!