MEP/FP
Canstruction 2022: NYC & Philadelphia Builds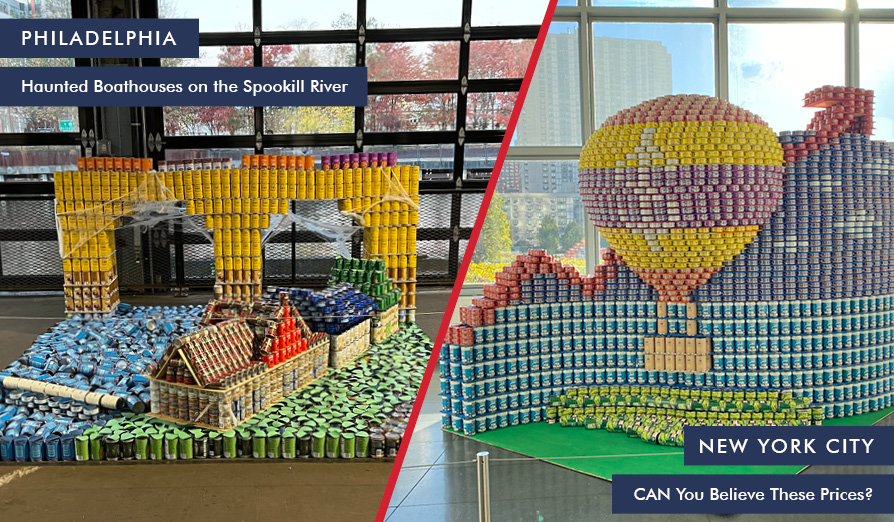 AKF teams from New York and Philadelphia offices were proud to participate in Canstruction 2022! Canstruction is a design-build competition for AEC firms to build 8-foot structures out of cans of food. When the structures are dissembled, all canned goods are donated to local food rescue organizations!
If you are in New York, you can visit Canstruction NYC at Brookfield Place and vote for your favorite structure through November 14! Don't forget to bring cans of food to donate to City Harvest! AKF's New York build is "CAN You Believe These Prices?" With INFLATION soaring to new heights, food scarcity remains a major crisis in the United States. Help us DEFLATE hunger can by can! Our entry into the competition is comprised of 7,572 cans that will feed 3,595 New Yorkers. 
Canstruction Philadelphia has already wrapped. Congratulations to AKF's Philadelphia design team who was awarded the Structural Ingenuity Award for their build, "Haunted Boathouses on the Spookill River".
Check out a time lapse video of the AKF New York team on Build Night!