MEP/FP
Canstruction NY 2021:CAN-tainers Stuck on the CAN-al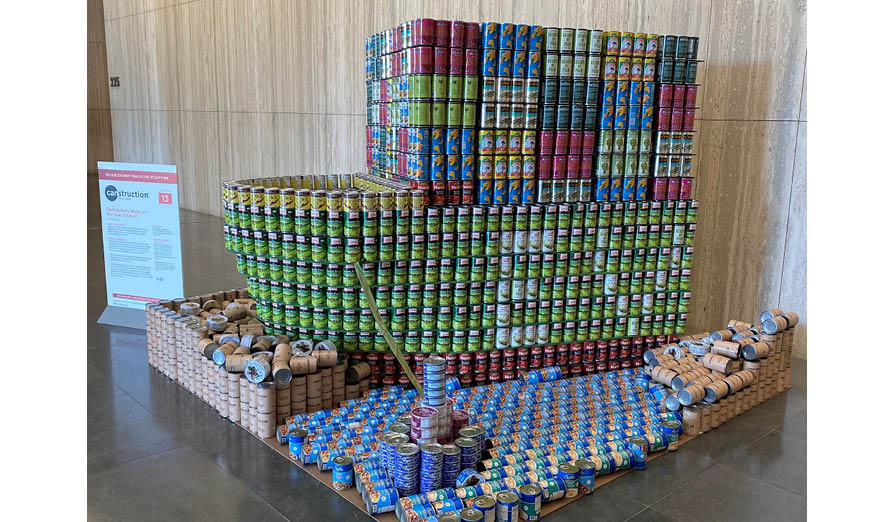 The Canstruction New York, Inc. 2021 design competition is live! Stop by Brookfield Place before 6 pm on November 15 to check out this year's can-structures from the AEC industry and vote for your favorite. Don't forget to bring cans to donate to City Harvest!
AKF's entry is CAN-tainers Stuck on the CAN-al. From March 23-29, 2021, the Ever Given container ship blocked trade on the Suez Canal after being grounded by a sandstorm's 50 mph winds. The blockage halted over 400 ships from passing through the canal, preventing delivery of essential goods such as food and fuel. The Ever Given itself was carrying 18,000 containers, many of which held fruits, vegetables, and other food that expired during the blockage.
Unlike the Ever Given, our food will reach its destination and help feed New York's communities. Inspired by the location of the canal, AKF's can-structure is comprised of ingredients to compose a delicious Mediterranean meal. In our mission to do good and serve others, we will not be blown off course.