MEP/FP
Congratulations to Ishrat Zaman, AKF Scholarship Recipient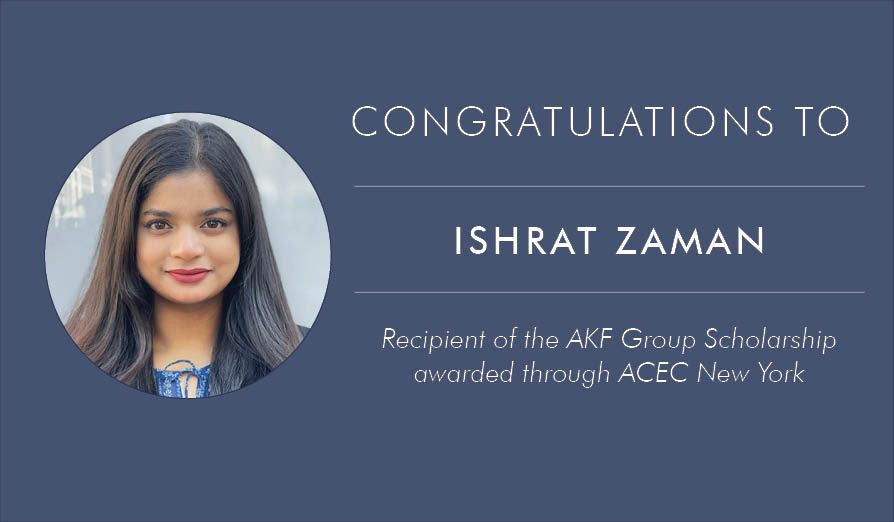 Congratulations to Ishrat Zaman, recipient of the AKF Group Scholarship awarded through ACEC NY! Ishrat is an Electrical Engineering student at The City University of New York (CUNY).
A native of Bangladesh, Ishrat was discouraged from pursuing STEM interests as a young girl. Defying expectations, she found a new opportunity in the U.S. to pursue her love of science, leading to a career in electrical engineering. Ishrat is excited to leverage new methods of design in her future career, such as holographic visualization, which will open new possibilities for cost-efficient and sustainable design.
We're excited to see what the future holds for Ishrat!