MEP/FP
Congratulations to Paul Gbaguidi, Recipient of AKF Engineering Scholarship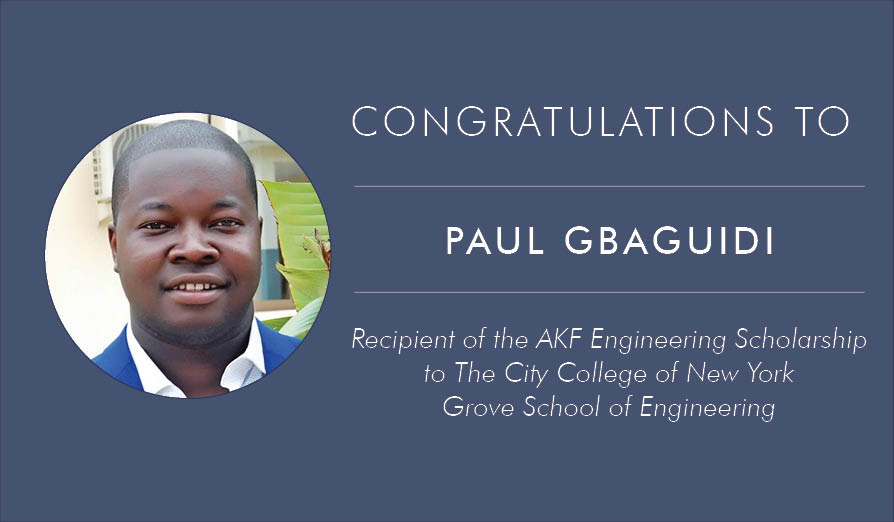 AKF is pleased to partner with The City College of New York (CCNY) to offer a scholarship to CCNY Grove School of Engineering. The AKF Engineering Scholarship covers one year of schooling and will be awarded annually to support deserving students pursuing an electrical or mechanical engineering degree.
Congratulations to the first AKF Engineering Scholarship recipient Paul Gbaguidi! An immigrant and first-generation college student, Paul is pursuing mechanical engineering in the hopes of one day joining the aerospace or automobile industry. We are proud to support Paul on his journey to graduating in spring 2022.
At AKF, we challenge ourselves to contribute to our communities as much as possible. CCNY cultivated the careers of many AKF engineers that we feel fortunate to have on staff and it's time to pay it forward. For over 170 years, CCNY has been true to its legacy of access, opportunity, and transformation. With a student body comprised of individuals from 85% of the world's countries, the university is as diverse, dynamic, and boldly visionary as New York City itself.
We look forward to this new tradition and hope our partnership with CCNY helps empower human potential in the next generation of engineers. Here's to the future of the industry!