Energy+Performance
Jeff Rios to Speak at International Conference in Bern, Switzerland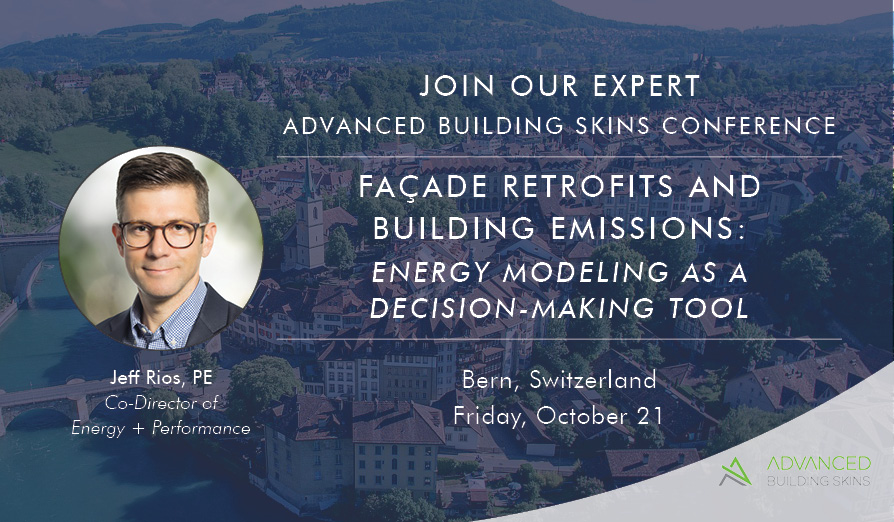 We are excited to share that Partner Jeffrey Rios will be speaking at the 17th Advanced Building Skins Conference & Expo in Bern, Switzerland on October 21st!
Jeff lends his expertise to the "Façade Retrofits and Building Emissions" panel discussion, specifically speaking to energy modeling as a decision-making tool relevant to envelope retrofits and decarbonization.
We are thrilled to have AKF represented at this exciting international event!