Education
King Open/Cambridge Street Upper School achieves LEED Platinum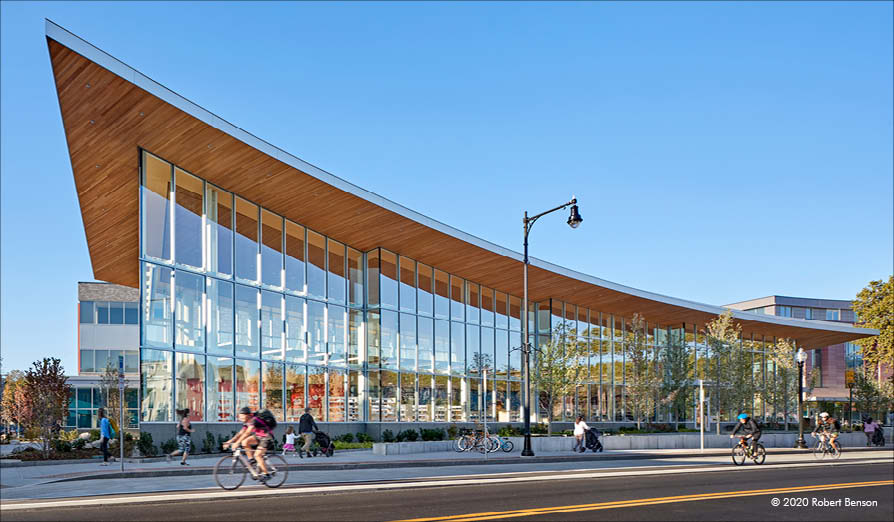 King Open/Cambridge Street Upper School (KOCSUS) has been certified LEED Platinum! With goals of creating a Net Zero Energy (NZE) community by 2050, the City of Cambridge (MA) is building energy efficient schools.
With targeted 60% onsite energy generation, the KOCSUS complex includes King Open School (JK-5), Cambridge Street Upper School (6-8), Cambridge Public Schools Administration Offices, King Open Preschool, King Open Extended Day, and a community center that includes Gold Star Community Pool, and the Valente Branch of the Cambridge Public Library.
AKF provided NZE consulting, renewable energy design, and energy modeling for the new 250,000 SF school and community complex. Building occupants were engaged in energy planning to ensure programmatic needs were in sync with energy goals. A photovoltaic array of nearly 3,600 panels produces renewable energy for the building. Occupant comfort and health were also incorporated into the design through daylighting, material selections, and indoor air quality.
Congrats to the City of Cambridge and the project team on the LEED Platinum certification!