MEP/FP
Main Street Station Honored During Engineering & Public Works Roadshow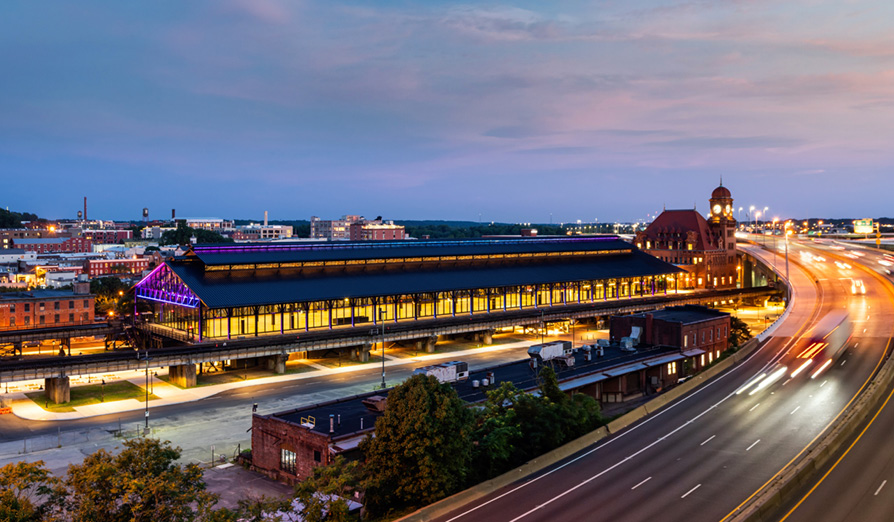 How do engineering and public works professionals collaborate to transform and revitalize a public space while preserving its history and cultural significance for the community it serves? The scale of what the City of Richmond accomplished with the 40-year phased development of the Main Street Station Train Shed is truly monumental. The redevelopment sparked a rebirth of rail travel in the city and brought Amtrak back to Richmond. AKF became involved in this project with our 2018 merger with Bold Rock Engineering. Our involvement of the full MEP/FP design of this magnificent building is a testament to our people and our commitment to building a better future and powering human potential.
The structure is a stunning mix of brick, original steel, and glass whose design preserves the station's century old history, while embracing modern day convenience. To the people responsible for the design and completion, the Main Street Station Train Shed and projects like it represent the culmination of years of work that forge friendships, struggle, and eventual triumph.
To learn more about Richmond's Main Street station, watch the news clip from last week's Engineering & Public Works Roadshow, where speakers highlighted the important roles that engineers play in accomplishing infrastructure goals.