MEP/FP
Partner Paul Bello is Retiring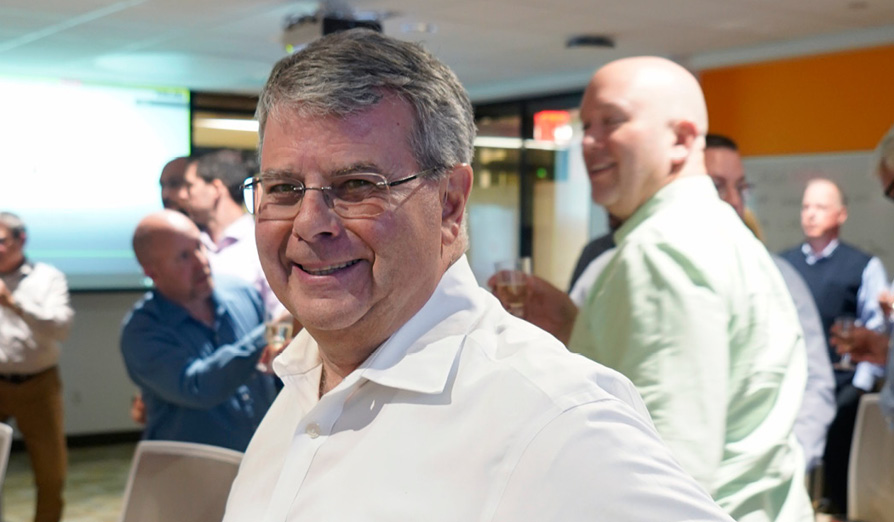 Partner Paul Bello is retiring after 33 years at AKF. Effective January 1, 2023, Paul will begin the next chapter of his life and step back professionally, transitioning to Partner Emeritus to spend more time with his family. Throughout the early part of next year he will continue to be a resource for AKF and our clients to ensure a seamless transition of client relationships and knowledge.
Paul joined AKF in 1989 as a young, talented, up-and-coming engineer. At the time, AKF was a start-up MEP/FP firm with one office in New York City and a handful of employees. His business aptitude and technical skills saw him quickly promoted to Partner and later Managing Partner in 1997. He would continue in that role for the next 20 years. Under his leadership, the firm grew to over 400 employees throughout the East Coast, Midwest, and Mexico and added multiple integrated services under the AKF umbrella.
We thank Paul for his dedication to cultivating client relationships throughout his career at AKF. Paul was a transformational leader who guided the firm and our clients through our successes as well as in difficult times – from 9/11 to the 2008 financial crisis and Superstorm Sandy. His focus on the members created a sense of unity and belonging along the way, and he inspired us to be our best. AKF would not be an award-winning global engineering firm without his vision, commitment, and determination. He embodies the core principles of AKF - Integrity, Empowerment, and the Internal Client.
Congratulations, Paul, on your retirement and your many accomplishments. We wish you the best as you start this next phase of your life! We will miss you.