Master Planning
Preservation Month Spotlight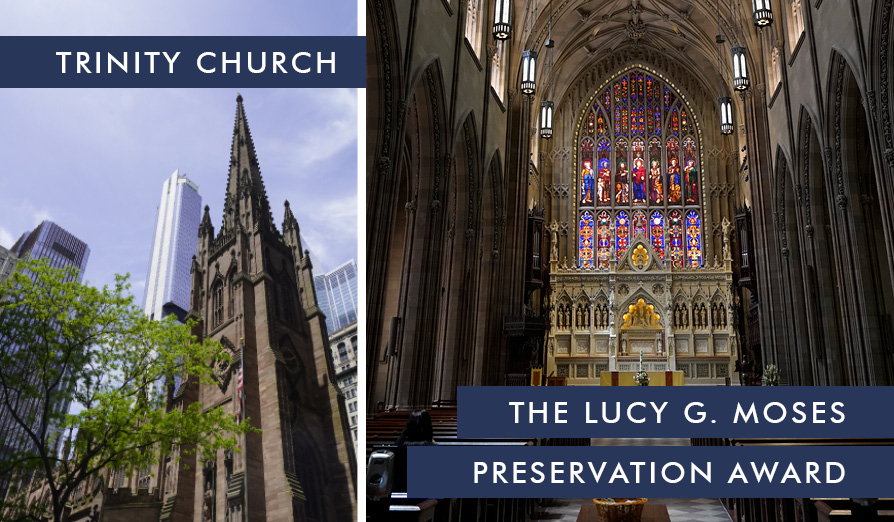 In honor of National Preservation Month, we shine a project spotlight on Trinity Church! AKF performed MEP/FP engineering for the historic church's Master Plan Renovation, for which the project team recently won a Lucy G. Moses Preservation Award from the New York Landmarks Conservancy.
The Trinity Church that stands at the corner of Broadway and Wall Street today is the third Trinity Church building to grace this location. Built in 1846, the third and present Trinity Church was designed by Richard Upjohn and is considered by many architectural historians to be the first and finest example of Gothic Revival architecture. It is a National Historic Landmark and NYC Designated Landmark.
The original church building was constructed in 1698 but was destroyed in the Great New York City Fire of 1776. The second building was completed in 1790 but severe snows during the winter of 1838 weakened the structure. It was torn down and replaced in 1846 by the timeless structure that stands today.
AKF is honored to have played a role in the preservation of this great historical landmark!