Healthcare
Rory Creegan to Give Healthcare Environmental Management Presentation at ACE Summit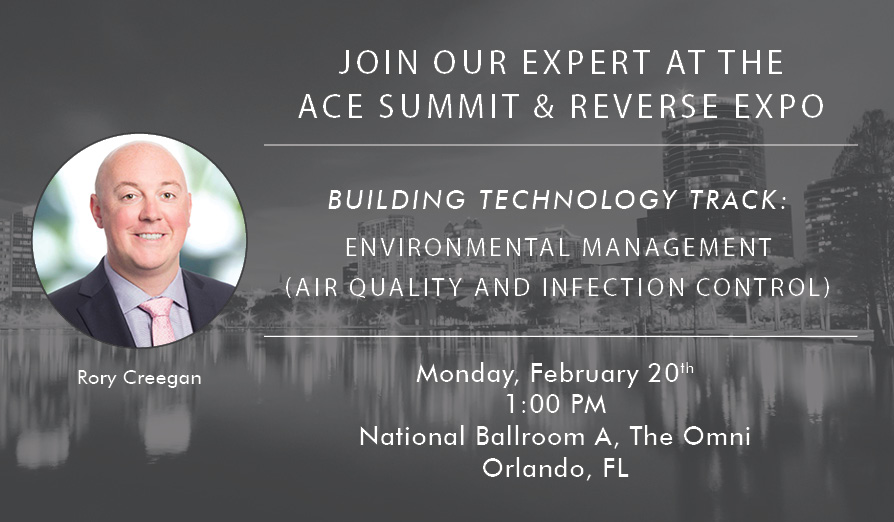 Join Rory Creegan at the ACE Summit & Reverse Expo where he will present "Environmental Management (Air Quality and Infection Control)" alongside Craig Mohan of Cottage Health and Aaron Johnson of TLC Engineering Solutions.
Together they will discuss maintaining a safe and uncontaminated physical environment for patient care. How can healthcare facilities improve processes to adapt to changing needs in air quality and infection control while keeping patients and clinicians safe? Review the fundamental building blocks of a successful environmental management program and learn how to prepare facilities to better prevent healthcare associated infections.
The presentation will take place on Monday, February 20 from 1:00 PM - 2:00 PM at the ACE Summit in Orlando.