Energy+Performance
Roselin Osser to speak on Decarbonizing Massachusetts at National Grid's Energy Solutions Summit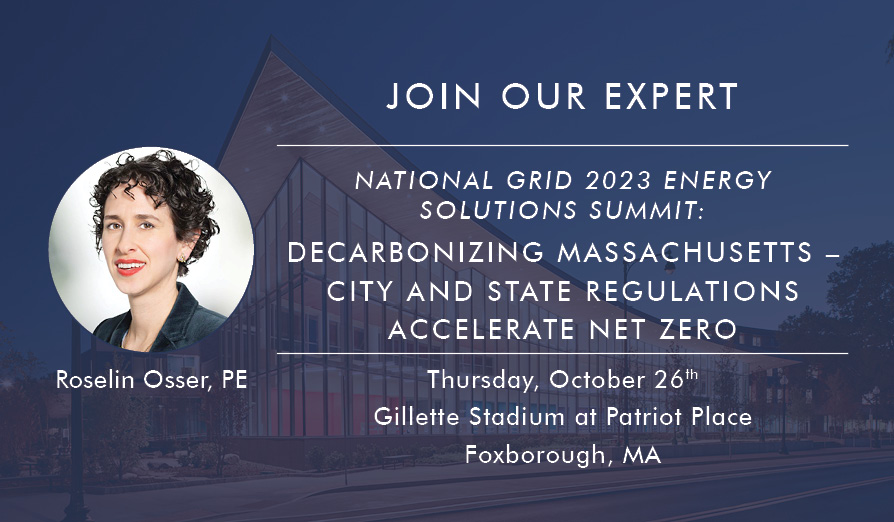 Don't miss Roselin Osser, PE, BEMP, LEED AP who will be speaking at the National Grid Energy Solutions Summit at Gillette Stadium on October 26!
The session "Decarbonizing Massachusetts: City and State Regulations Accelerate Net Zero" features presentations from Roselin, as well as Mark DiPetrillo of National Grid, that focus on the intent, timeline, and applicability of the new Massachusetts Stretch / Specialized codes, Boston's BERDO 2.0, and other city ordinances accelerating commercial building decarbonization. New construction and existing building decarbonization projects will illustrate successful pathways to compliance!
The presentations will be followed by a Q & A session moderated by National Grid's Jenn Sylvester. We hope you can join us!