Get to Know us
AKF provides a full range of professional engineering services to support and enhance the built environment. We weave together our core MEP / FP engineering with 13 additional Integrated Services under a single point of contact to create flexible, environmentally conscious spaces focused on occupant convenience and comfort. Our experts and Integrated Service leaders work in tandem to leverage innovation across our core sectors regardless of office location. AKF's coordinated in-house services streamline projects and reduce costs by limiting sub-consultants and improving project communication. We continue to evolve and expand our services and reach throughout the United States and abroad.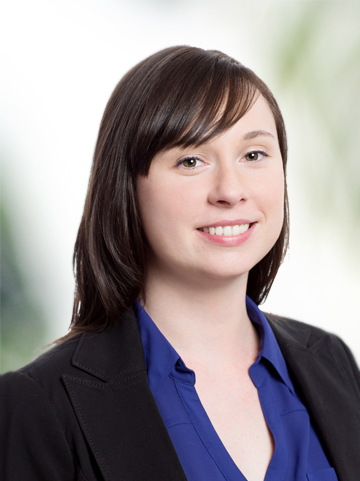 Carrie Cremin, PE
Principal

Carrie is an experienced, trusted project manager and plumbing engineer with a focus in the healthcare and higher education sectors. She works personally with clients and the design team to achieve solutions. Carrie is a proactive, take-charge professional who is highly regarded as an excellent communicator and team leader. Her meticulous attention to detail and project management skills makes her sought after on some of the firm's most demanding projects. Recognized by industry professionals and her peers as a leader in engineering design, Carrie served a two-year term as President of the American Society of Sanitary Engineering New York Chapter (2019-2021).
EDUCATION:
BE in Mechanical Engineering, The Cooper Union
EXPERTISE:
Professional Engineering License:
NY
Accreditations/Certifications:
LEED AP BD+C
Professional Organizations:
President - American Society of Sanitary Engineering, New York Chapter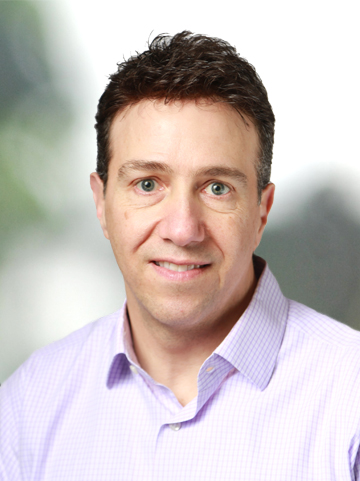 Charles Benson
Director of AKF's Instrumentation and Building Controls Practice

Director of AKF's Instrumentation and Building Controls Practice, Chuck has a comprehensive background, having worked both as a vendor and as an engineer. Chuck has an in-depth understanding of the Controls industry, the technologies involved within all engineering disciplines, and the attendant costs of each. He brings that expertise to every project on which he is involved. Clients value his friendly personality and his ability to clearly articulate the complexities of MEP and Control systems to help them to make informed decisions.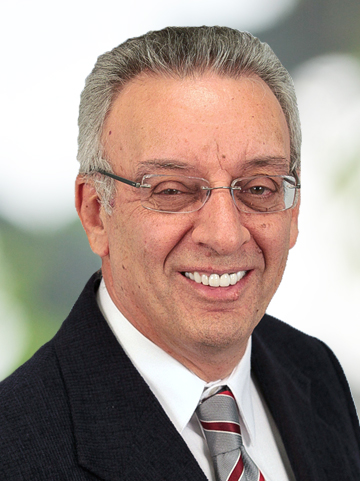 Charles Magnelli
Charles is a seasoned professional with exceptional project management skills, particularly in the healthcare sector. He has designed plumbing, fire protection, and life safety systems as well as medical gases, compressed air, and vacuum systems for numerous healthcare institutions. He excels at keeping clients fully informed about trends in healthcare facilities design, changes to building codes, and new technologies' impact on engineering systems. Charles is also a member of the firm's technical committee, responsible for reviewing projects to maintain quality control.
EDUCATION:
BS in Pre-Engineering / Architecture, Bronx Community College
EXPERTISE:
Accreditations/Certifications:
HEDP, LEED AP, FASSE

Professional Affiliations:
ASSE, NYCFPE, ASPE, Past Board of Directors Member for the National American Society of Sanitary Engineers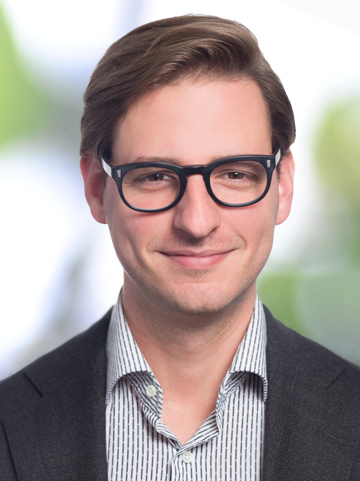 Charlie Marino
Partner
Partner and Co-director of AKF's Energy+Performance group, Charlie is a national leader in energy optimization. Whether performing portfolio-wide energy analyses for major corporate campuses or enabling universities to achieve their sustainability goals, Charlie solves challenges today to build a more sustainable future. Charlie was the commercial sector chair for the NYC Mayor's Office of Sustainability 80x50 Technical Working Group, and more recently a participant in Urban Green Council's 80x50 Buildings Partnership to provide guidance and commentary to City Council as they refined Local Law 97. Currently, Charlie serves on the Boards of both ASHRAE NY and Building Energy Exchange to help foster communication between sustainability professionals and the consultant engineering community.
EDUCATION:
BS in Mechanical Engineering, Manhattan College
EXPERTISE:
Accreditations/Certifications:
CEA
Professional Affiliations:
NYC DOB LL97 Commercial Building Technology and Pathways Working Group

ASHRAE NY (President, 2015-2016)
ASHRAE NY BE-Ex Liaison
BOMA NY Rules & Regulations Committee
Professional Articles:
"NYC Law Aims to Cut Building Greenhouse Gas Emissions" (FacilitiesNet)

"A New Era for Retrofitting - Is New York City's 80x50 Legislation the Future of Urban America?" (Retrofit Magazine)
"New York City Green New Deal's Greenhouse Gas Emissions Reduction Bill" (New York Real Estate Journal)
Christina Mahady, PE
Principal

Christina is an industry leader in mechanical design and project management for Healthcare and Science & Technology facilities. Her experience includes large-scale critical and ambulatory care facilities, campus-wide infrastructure upgrades, and multiple proton therapy projects. With a background designing complex and sophisticated mechanical systems for the world's foremost healthcare providers, Christina has built an impressive portfolio spanning four continents. She believes successful healthcare construction projects have the potential to positively impact the lives of patients and their families, and that she performs her best work when viewing a project from the patient and medical professional's perspective.
EDUCATION:
BE in Mechanical Engineering, Stevens Institute of Technology
EXPERTISE:
Professional Engineering License:
NY

Accreditations/Certifications:
LEED AP

Christopher McHugh, PE
Partner
Christopher McHugh, PE
Partner
Co-Chief Operations Officer

As Co-COO, Partner, and Mechanical Engineer, Chris is an industry-recognized leader and sought after partner on portfolio-defining projects in New York City and around the world. He has managed some of the firm's most significant accounts and has built relationships that have lasted multiple decades. Chris keenly balances cost and constructibility with a drive to discover and implement innovative solutions. He leads AKF's quality assurance and continual improvement program. His depth of experience and decades of leadership in nationally recognized industry organizations such as ASHRAE (past president of NY chapter) and his instrumental role in establishing DOB codes on various committees lay the groundwork for AKF's engineering leadership.
EDUCATION:
BS in Mechanical Engineering, Pratt Institute
EXPERTISE:
Professional Engineering Licenses:
NY, NJ, KY, MO, KS, IL, ID, WV, CA, VT, MA, NV,
Accreditations/Certifications:
AEE CEM, LEED AP, NCEES
Professional Affiliations:
ASHRAE, AEE, , ACEC, USGBC, NSPE

Professional Articles
"Mitigating the Effects of Extreme Heat"
Code Committees:
NYC DOB Code 2020 Update – Vice Chair of Mechanical Committee
Urban Green Council NYC Building Resiliency Task Force
Speaking Engagements:
May 2020 – BOMA / IFMA / ASHRAE - Air Quality in the Post-COVID-19 Workplace

June 2020 – ASHRAE – BEEX - "Optimizing HVAC for Health & Efficiency" Webinar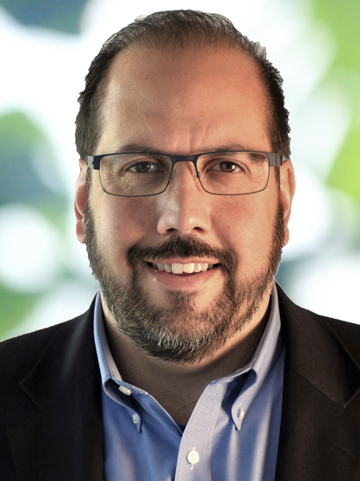 David Moreno, PE
Partner
Dave has been an integral part of the strategic growth and development of AKF's Philadelphia and Washington DC locations. Much of this success can be attributed to Dave's creative leadership and his commitment to building and maintaining long-term relationships of trust. He has led his technical teams in projects from 600 SF to over 1 million SF and of various project types such as Commercial, Healthcare, Higher Ed, Central Plant / Infrastructure, Transportation, Residential / Mixed-use, and more. Additionally, Dave has spoken at professional conferences on Energy Modeling and BIM and his work has been published in trade journals.
EDUCATION:
BS in Mechanical Engineering, Stevens Institute of Technology

EXPERTISE:
Professional Engineering Licenses:
DE, MD, NJ, NY, PA, NC, SC, VA

Professional Affiliations:
ASPE, NFPA, ASHE
David Thornhill
Partner
Chief Financial Officer, Co-Chief Operating Officer

As the firm's COO / CFO, David is responsible for maintaining and improving efficient operations in support of the firm's revenue producing efforts. He exercises a consistent, fair, and pragmatic approach to management, holding people accountable, yet allowing them the flexibility to function on their own. In collaboration with his partners, he takes a strategic leadership role in long term planning to assure the firm's financial success for many years to come.
EDUCATION:
Master of Business Administration, University of Virginia
MS in Civil Engineering, Columbia University
BS in Civil Engineering, Cornell University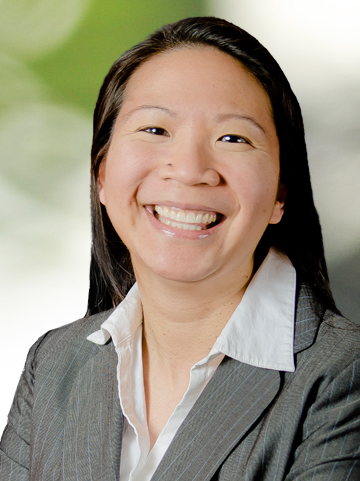 Deborah Reider, PE
Partner
Deborah Reider, PE
Partner
Minnesota Division Leader

Debbie is a proven leader and expert project manager which she leverages in her role as Minnesota Division Leader. Debbie remains diligent and detail-oriented with each client through project completion while offering tailored solutions across sectors. She is valued by clients and colleagues for her knowledge, communication skills, and professionalism. Debbie is well respected in her region, serving on the board of directors for ACEC MN as well as ACE Twin Cities Mentor Program. Additionally, Debbie believes in paying it forward, volunteering with Habitat for Humanity and the Society of Women Engineers.
EDUCATION:
MS in Management Technology, University of Minnesota
BS in Mechanical Engineering, University of Minnesota
EXPERTISE:
Professional Engineering Licenses:
AZ, IA, IL, KY, MI, MN, MO, NC

Accreditations/Certifications:
LEED AP

Professional Affiliations:
ACEC
Dennis Boone
As Senior Director of Smart Buildings, Dennis is responsible for expanding AKF's Smart Building Consulting practice by leveraging our suite of Integrated Services. With 30 years of experience specializing in smart building technologies and integrated building systems, and a proven track record of overseeing teams that significantly increase revenue and customer base, Dennis leverages his high energy and comprehensive approach to maximize relationships across all business segments.
EXPERTISE:
Memberships:
AFAA-NJ President / Board Member
Dennis Froeder
Partner
Director of AKF's Commissioning Practice

Dennis brings a wealth of knowledge to his leadership role as the Partner in Charge of the AKF Commission and Testing Practice. His hands-on, electrical commissioning field experience on a broad range of project types brings exceptional value to the projects he oversees. Dennis prides himself on putting client's needs first, ensuring that all systems and components of a building are designed, installed, tested, operated, and maintained according to the client's operational requirements and business goals. His passion for commissioning has allowed him to build highly accomplished team of experts, who share his commitment to client satisfaction.
EDUCATION:
Electrical Engineering Courses at Various Educational Institutions
Dennis Michel
Dennis has 40 years of experience in the design and construction of MEP systems for a wide variety of commercial and institutional projects. He is involved in all aspects of the project's design, coordination, and feasibility, from planning through construction. He works personally with clients to provide designs that will achieve a solution to their needs. As a Senior Technical leader, Dennis provides mentorship and guidance to the technical staff firmwide.
EDUCATION:
AAS in Environmental Control Technology, NYC Technical School
EXPERTISE:
Accreditations/Certifications:
LEED AP
Dino DeFeo, PE
Managing Partner
Dino DeFeo, PE
Managing Partner
AKF Managing Partner Dino DeFeo is a respected and admired leader whose market knowledge and passionate commitment to clients have formed the foundation of a 25 year career. He understands working as an integral part of a design collective with the express goal of realizing the direct client's vision; this has fostered decades-long relationships with business partners and major institutions across the United States. Since joining AKF in 1994, Dino has overseen the significant growth of AKF, specifically our national healthcare and higher education sectors. In his role as Managing Partner, Dino brings the same client-focused tenets to sustainable overall firm growth.
EDUCATION:
BS in Mechanical Engineering, Manhattan College
EXPERTISE:
Professional Engineering Licenses:
AK, MT, NY, OK

Accreditations/Certifications:
LEED AP

Professional Affiliations:
ASHRAE, ASHE, HES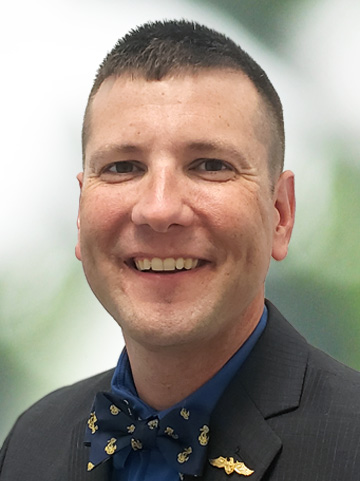 Eric Sawinski, PE
Eric has nearly two decades of academic and practical experience in engineering. Having gone through training in the Merchant Marines early in his career, he gained hands-on experience in ship engine rooms and in military contracting/ ship design. In shifting to commercial engineering over a decade ago, he brought his acquired cutting-edge engineering expertise and knowledge to the industry. In addition to a diverse portfolio of commercial and residential buildings, Eric excels at troubleshooting complex issues involved in the design and operation of MEP systems. These experiences have made him a valuable resource to facilities engineers, contractors, and clients in executing complex projects. Eric shares his knowledge with others as the P/FP NY Commercial Technical Leader.
EDUCATION:
MS in Marine Engineering, US Merchant Marine Academy
BE in Marine Mechanical Engineering - Mechanical Option, SUNY Maritime
EXPERTISE:
Engineering License
NY
Accreditations/Certifications:
Third Assistant Engineer
Professional Affiliations:
ASSE, ASME, NYC Fire and Existing Code Committee Member, 1st Vice President of ASSE NYC Chapter


Federico Bernal Soria
Managing Partner of the AKF Mexico Offices
Federico Bernal Soria
Managing Partner of the AKF Mexico Offices
Federico leads AKF's Mexico Offices, focusing on growth and development between both AKF's Mexico and US locations. Born in Mexico City, he has spent over 35 years in the MEP design industry. He specifically focuses on providing support and internal follow-up to the plumbing and fire protection teams. He is valued for his ability to build collaboratives, both internally and externally. Federico also heads the AKF MEXUS team, a group that develops design and support work for different projects in the USA. His wisdom, experience, and approach makes him a strong member of the AEC community.
EDUCATION:
Mechanical and Electrical Engineering, Universidad La Salle (MX)
EXPERTISE:
Accreditations/Certifications:
NFPA, AMERIC, CCLatam Well