Get to Know us
AKF provides a full range of professional engineering services to support and enhance the built environment. We weave together our core MEP / FP engineering with 13 additional Integrated Services under a single point of contact to create flexible, environmentally conscious spaces focused on occupant convenience and comfort. Our experts and Integrated Service leaders work in tandem to leverage innovation across our core sectors regardless of office location. AKF's coordinated in-house services streamline projects and reduce costs by limiting sub-consultants and improving project communication. We continue to evolve and expand our services and reach throughout the United States and abroad.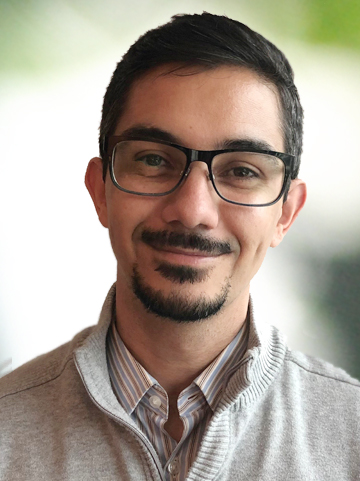 Gabriel Pescosolido
Gabriel's collaborative attitude and commitment to client goals have led to his success as a project manager. As the point person on projects he is dedicated to both internal and external clients; valuing responsiveness, accountability, and quality. Gabriel uses his excellent communication skills to keep project teams well informed, building lasting relationships within design team and owner-direct environments.
EDUCATION:
BS in Technology Education, Montana State University
EXPERTISE:
Accreditations/Certifications:
LEED AP BD+C

Professional Affiliations:
USGBC Minnesota Chapter, International Facility Management Association, Minnesota Energy Code Compliance Collaborative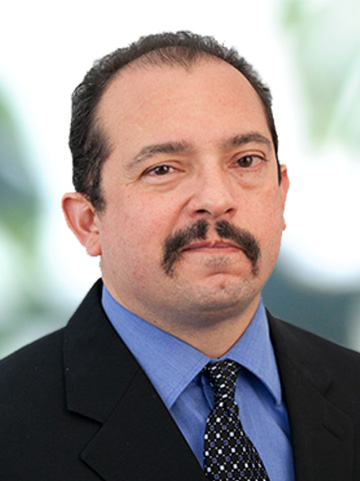 Geraldo Aviles
Geraldo is a highly regarded project engineer with over 40 years of experience. He is respected for his diligent attention to detail, his responsiveness, and his technical expertise. Geraldo works closely with clients to understand their needs and help them reach their goals. He also collaborates with team members to focus on reaching cost-effective solutions within schedule constraints.
EDUCATION:
AS in Electrical Engineering, Pennsylvania Institute of Technology
Jake Lawrence, PE
Partner
Jake Lawrence, PE
Partner
As a Partner at AKF, Jake excels at seeing the big picture and making sure that all aspects are incorporated into each project's design. He takes a hands-on, practical approach to problem solving and is always concerned about ease of operation. He stays on top of new developments, conducts research, works with manufacturers, and looks for opportunities to apply new technologies where they can benefit the client. Drawing on his 30+ years of experience as a volunteer firefighter and fire official, Jake brings real-world knowledge of fire suppression, fire alarm, and life safety systems to his projects.
EDUCATION:
BE in Mechanical Engineering, Stevens Institute of Technology
EXPERTISE:
Professional Engineering Licenses:
IA, IN, MS, ND, NJ, NM, NY, SD, UT

Accreditations/Certifications:
Licensed NJ Fire Official

Professional Affiliations:
ASPE, NFPA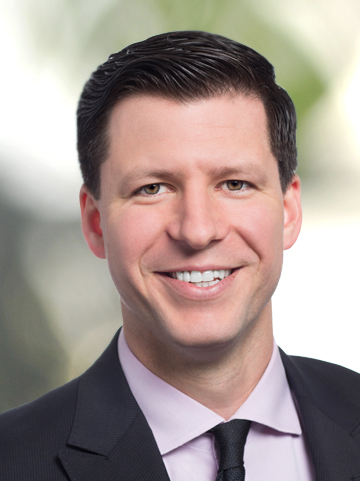 Jared Donnamiller, PE
Partner
Jared Donnamiller, PE
Partner
Jared is dedicated to providing solutions that support clients' fundamental business drivers and is a much sought after partner for complex long-term projects. He is particularly adept at collaborating with stakeholders and integrated design teams on large-scale projects. Jared's perceptive ability to uncover opportunities and suggest innovative solutions are the foundation of the long-term relationships he builds with clients. He leverages his experiences on various sized projects to provide clients large and small with exceptional value. His knowledge of market trends and new technologies make him an invaluable member of the project teams he serves on.
EDUCATION:
BS in Mechanical Engineering, Ohio University
EXPERTISE:
Professional Engineering Licenses:
NY, WY
Accreditations/Certifications:
LEED AP

Professional Affiliations:
ASPE NY Board of Directors, Past President
NYC Plumbing Sub-ops Committee, Code Standard Review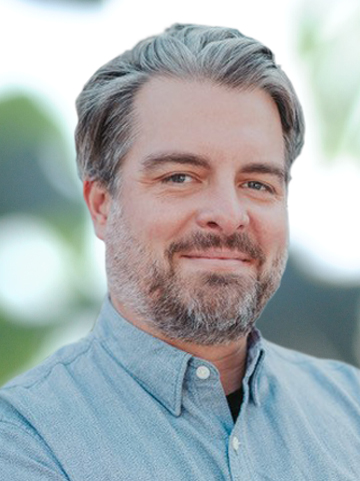 Jason Sylvain, PE
Partner
Jason Sylvain, PE
Partner
National Higher Education Practice Leader

Jason's passion for higher education began with his reverence for historic architecture and the unique engineering challenges presented by modernizing iconic buildings without disturbing details. As National Higher Education Practice Leader, Jason instils the Academic team with his passion and intellectual rigor. His deep knowledge of the specific combination of stakeholders and institutional drivers allows him to foster long-term relationships with global leaders in education. Whether working on a campus master plan, helping to realize an institution's vision for a new out-of-the-ground residence community, or retrofitting aging infrastructure Jason is committed to working with project teams to design advanced engineering solutions.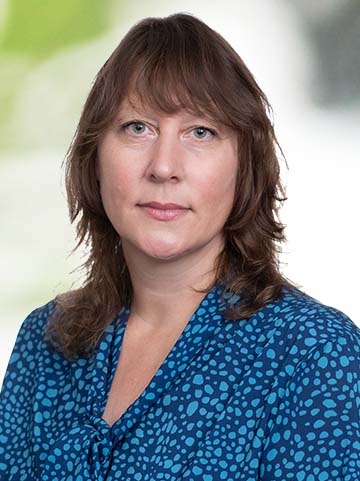 Jeanette Baiardi
Principal, General Counsel

Jeanette Baiardi, the firm's General Counsel, has been at AKF since 2009 and has more than 20 years' experience in the practice of law. Jeanette is always available to help broaden every AKF member's understanding of the legal principles involved in complex contract language and sticky situations. She works with AKF's Executive Committee and Team Leaders to understand our risk tolerances and to continually refine our risk management policies. She consistently applies such policies to all interactions internally and externally in way that fosters client relationships and protects the firm from business and legal losses through reasoned negotiations.
EDUCATION:
J.D., Pace University School of Law
MS in Environmental Health Science, NYU Polytechnic University
BS in Human Biology, SUNY Albany
EXPERTISE:
Accreditations/Certifications:
ACEC NY – Legal Counsel Forum Chair

Association of Corporate Counsel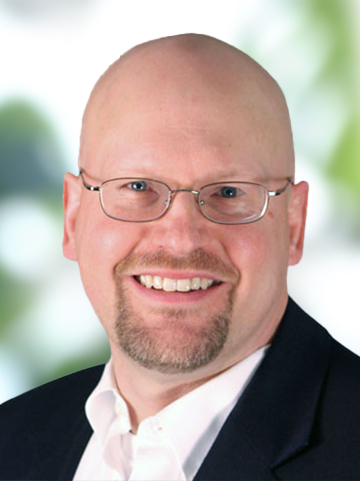 Jeff Gutsfeld
Director of Regional Business Development

Director of Regional Business Development, Jeff Gutsfeld is responsible for expanding AKF's general client base and portfolio throughout New England, as well as nationally in the Higher Education sector. A business development and marketing professional with nearly 30 years of experience, Jeff's innate ability to create trust and connect people is evidenced in the results he has delivered throughout the complex, solution-oriented professional services industry. Jeff demonstrates success in achieving record level revenue and volume by interacting with prospective clients and centers of influence to uncover new opportunities and turn them into mutually beneficial outcomes for both clients and firm members.
EDUCATION:
MBA in Marketing, University of Hartford
BA in Marketing, University of Hartford
Jeffrey Rios, PE
Partner
Co-Director of AKF's Energy + Performance Practice

Partner and Co-director of AKF's Energy + Performance practice, Jeff specializes in increasing energy efficiency within new and existing buildings. He is highly valued for his experience as a mechanical engineer and his expertise in energy modeling platforms. Jeff is a very collaborative member of the team, working closely with engineers, designers, and architects to provide thoughtful, results–focused solutions. He has shared his expertise at Greenbuild on WELL Building, at Urban Green on NYC Energy Codes, and as a continuing lecturer at Cooper Union. Jeff also serves as a member of the ACEC Metro Region Energy Code Committee as well as the NYC DOB Energy Code Advisory Committee.
EDUCATION:
BSE in Mechanical Engineering, Lafayette College
EXPERTISE:
Professional Engineering License:
NY

Accreditations/Certifications:
LEED AP BD+C, BEMP

Professional Affiliations:
NYC Energy Code Advisory Committee, ACEC Metro Region Energy Committee

Professional Articles:
"NYC Law Aims to Cut Building Greenhouse Gas Emissions" (FacilitiesNet)
"A New Era for Retrofitting - Is New York City's 80x50 Legislation the Future of Urban America?" (Retrofit Magazine)

"New York City Green New Deal's Greenhouse Gas Emissions Reduction Bill" (New York Real Estate Journal)
"WELL Building Design" (High-Profile Magazine)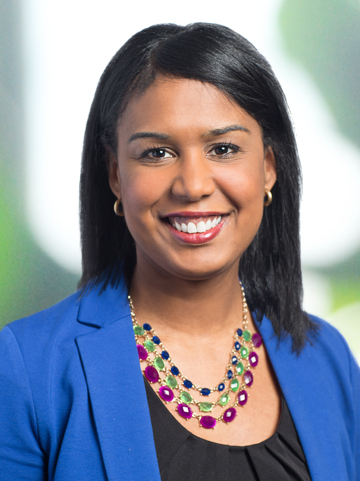 Jenn Ganesharatnam
Principal, Director of Marketing

Jennifer brings 18 years of AEC marketing experience to her role as Director of Marketing at AKF. She leads the marketing and communications department in promoting AKF's mission and brand. Jenn collaborates with cross-functional teams at all levels of the firm to develop high-quality strategic proposals and marketing collateral for new and existing business pursuits across all of AKF's industries, with an emphasis in Healthcare, Higher Education and Science and Technology.
EDUCATION:
BS in Business Administration, Drexel University
EXPERTISE:
Associations:
Society for Marketing Professional Services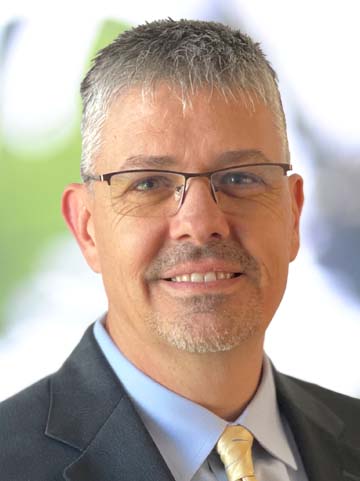 Joseph Buckley
Joseph has more than 20 years of experience in project management, engineering, and facilities operations. He has successfully directed commissioning of large-scale projects for federal agencies such as the Department of Defense, Army Corps of Engineers, and NASA. His expertise includes developing commissioning plans, specifications, and test procedures; performing design reviews; TAB services; troubleshooting HVAC and control systems; and designing and executing functional performance tests. Joe performs rigorous construction inspections and testing protocols while offering practical engineering solutions to commissioning, energy and operations, and maintenance issues.
EDUCATION:
General Certificate of Engineering, National Association of Power Engineers
EXPERTISE:
Accreditations:
BCxP,
Air Conditioning Contractors of America Universal Refrigerant Transition and Recovery License

Professional Affiliations:
ASHRAE
José Antonio Moctezuma Reyes
Partner
José Antonio Moctezuma Reyes
Partner
Commercial Director of AKF Mexico

With over 25 years of experience in the Engineering / Design and Construction Consulting field, and more than 20 years working in the MEP field, Antonio is a vital member of the partnership leading AKF's Mexico Offices. Antonio is known for his ability to understand business needs and develop intelligence-driven strategies to help clients achieve their goals. As the Commercial Director of the Mexico Offices, Antonio works with internal and external project teams to develop innovative solutions that help drive client satisfaction and generate positive end results.
EDUCATION:
Electrical & Mechanical Engineering,
National Autonomous University of Mexico
EXPERTISE:
Accreditations/Certifications:
Certificacion de CxP por la Univesidad de Wisconsin
José Martín Núñez
Partner
José Martín Núñez
Partner
José is a partner of AKF with over 30 years experience throughout North, Central and South America. He is one of the founding members of AKF Mexico and brings that dedication to his projects. His role as Partner in Charge allows him to play an active role in the projects he oversees. He currently leads the engineering practice and the technical committee, sharing his experience in design, installation, project management and commissioning. He believes in the future of the industry and also focuses on mentoring young engineers.
EDUCATION:
Industrial Engineering, Universidad La Salle (MX)

EXPERTISE:
Professional Affiliations:
ASHRAE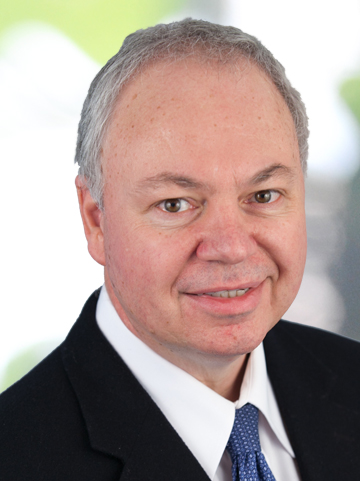 Joseph Macaluso
Joseph is an invaluable member of AKF New England, representing AKF's New Haven office. He has over 40 years of mechanical design experience in infrastructure upgrade project management and HVAC engineering services to building owners and managers. He has extensive experience in higher education, financial, corporate, and cultural facilities. Joseph's professionalism and clear direction make him a strong member of any project team.
EDUCATION:
BS in Architectural Engineering, Roger Williams College
EXPERTISE:
Accreditations/Certifications:
LEED AP

Joseph Rubino, PE
Partner
Joseph Rubino, PE
Partner
Infrastructure Service Leader

Joe leads AKF's Infrastructure practice, and serves as the Partner in Charge on many top corporate, financial, and campus projects. He is highly respected for his technical expertise, particularly on complex mechanical and infrastructure projects involving boiler plants, central utility plants, combined heat and power systems, HVAC systems, master plans, site distribution systems, and core and shell projects. Clients value his leadership and ability to provide clear, straightforward explanations to understand their options and make informed decisions related to redundancy, reliability, efficiency, energy savings, and design concepts.
EDUCATION:
BSE in Mechanical Engineering, Pratt Institute
EXPERTISE:
Professional Engineering Licenses:
GA, NY, UT, WA
Accreditations:
CEM

Professional Affiliations:
ASHRAE, SCUP, AEE

Kevin Powell
National Director, Critical Space

Kevin joins AKF as National Director, Critical Space with over 30 years of experience that includes industrial automation, system integration, critical systems, and building power distribution. He also participates in many national industry events and is a current committee member of the 7x24 Exchange Metro NY Chapter. He works with a geographically diverse team of skilled engineers who are responsible for executing AKF's Critical Space projects throughout North America, including Latin America. Kevin has established credibility and trust through a long history of building and maintaining successful client relationships while advancing sophisticated design solutions, cementing his role as a leader in the Critical Space market.
EDUCATION:
BS in Electrical Engineering Technology, DeVry University
EXPERTISE:
Professional Affiliations:
7x24 NYC Chapter, Exchange Committee Member